Key Details
Luxury high rise residential building offering various units for rent starting with studios and going as large as 4 bedroom penthouse units.
PROPERTY DESCRIPTION
AMLI River North is in the heart of the vibrant River North neighborhood in downtown Chicago. Our new 50-story high-rise River North apartments are surrounded by great shopping, eclectic restaurants, and exciting night life. Our downtown Chicago rental apartments offer a walk-to-work location, so getting anywhere is easy because we…
Floor Plans
Studio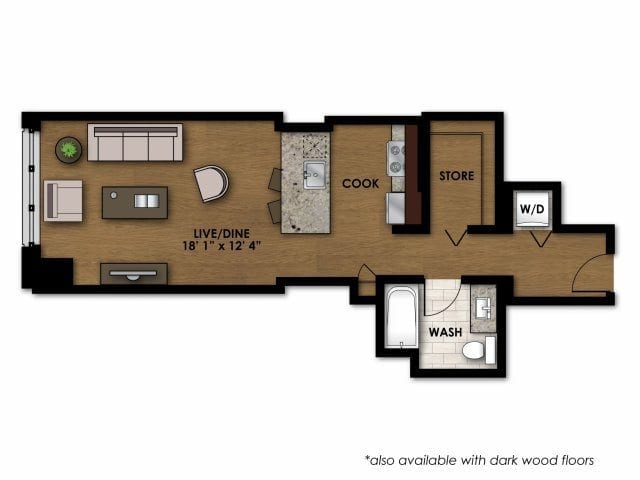 Near by Places
Frequently Ask Question ?
Our service makes it simple for you to find the perfect apartment for rent. Simply search for your criteria and inquire on any properties that you would like to arrange showings for. Our agents will build an itinerary for you to tour all of the properties that interest you. After you apply for your apartment we will email you a login to prepare for your move.
You can easily arrange for a private tour of this property by clicking on the "Request Viewing" button at the top of this page. This property is available to tour Monday to Friday from 10:00 am to 6:00 pm, Saturday from 10:00 am to 6:00 pm and Sundays 12:00 pm. to 5:00 pm. Please allow for 30-45 minutes to completely tour the actual units and building amenities.
The Enclave Advantage
Remember, as a client of Enclave you receive continued support during and after your move-in. We work for your interests and not the property owners; which guarantees accurate information is presented to help you make the best decision.
WHAT IS INCLUDED:
Enjoy a complimentary subscription to the Keyholder's Club, our insider's club featuring special offers, deals, and discounts at local restaurants, bars, and places of business in your new neighborhood!

Receive our courtesy house-warming packing featuring

$250+

in gifts and services to make your new home cozier.

Access our

24/7 Concierge

portal for special requests including set-up of utilities, reservations of moving trucks, cleanings, errands, maintenance, and a whole list of other services.